Today is the third time i am visiting this Taiwanese restaurant called Meal Art, in Jalan Song, just beside Bamboo Restaurant in Jalan Song here, it is located beside One Jaya Shopping Mall.
This little unassuming air-conditioned restaurant is clean, spacious, airy and simple in their decor. The food price is reasonable. They serve Taiwanese dishes.
The one that i particularly like is their pork belly with rice cooked in chinese herbs or their beef noodles. I like the taste because i can taste that there is not a lot of ajinomoto in the dish. The taste is just nice, not too salty, not too heavy on the tongue. Price wise is also not expensive. I could order a meal from rm4-rm6.90. Considering that the place is air-conditioned, the price is sure Value for Money.
I will upload an image for you to see soon. They serve jelly black tea, honey tea and etc. Go check it out if you are in the area! I am sure you will like it too.
KUCHING: Serikin, a village close to the Sarawak-Indonesia border, is a favourite destination for many weekend shoppers, especially those from Peninsular Malaysia.
Situated in Bau District, not far from Tasik Biru and Fairy Caves, it takes 45 minutes to reach by road from the city.
On both sides of the road leading to Serikin, one can see vast tracts of empty land as well as the homes of the Bidayuh.
Having a field day: Rows of stalls on both sides of the road in Serikin selling just about everything with most of the products coming from Kalimantan. — Bernama
Most of the products here are from Kalimantan. The main attraction is the freedom and opportunity to haggle over prices.
"The traders are genial. Hardly anyone raise his voice. The goods are neatly arranged within and outside the simple stalls on both sides of the road for up to two kilometres," noted Bedah Zainudin, who visits Serikin at least twice a month.
Bedah, a teacher, was with a relative Badiah Raduan to help make purchases and carry back the goods.
To visit Serikin, Guaranteed Lowest Hotel Rates in Kuching here
They departed Petra Jaya as early as 7am and completed their shopping by 9.30am.
"This place gets very hot, so you cannot come too late or stay for long," she explained.
In the stalls are various types of textiles and kebaya fittings with unique embroidery and glittering labucci for weddings. They are priced reasonably — one pair costs RM155.
The sun is directly overhead much earlier in Serikin than elsewhere in Sarawak because of its proximity to the Equator.
"I came to Serikin for the first time last year. After window shopping and buying a few things, I felt so satisfied. I was not concerned about the time of day but found that it is better to go there early.
"If you are late, you not only have to bear the heat but also face problems finding a place to park," said Siti Ismail, another shopper who makes it a point to visit each time she comes to Sarawak.
Siti visits Serikin for its reasonably priced crystals, glass memorabilia, and glass storage containers.
Despite the heat that begins to be really felt just before noon and lasts until late evening, it is apparent that many shoppers are not deterred.
There are numerous types of jeans, cotton blouses, textiles, ovens, guitars and even spices packed neatly in the stalls.
"The price of textiles from Bandung is only RM39. Four metres long and 60 inches wide. There are also many colours to choose from," said a trader in his soft and pleasant voice.
As several of the customers were eager to haggle over the price, the trader brought it down to RM30 for three pieces of the fabric.
In another corner, a trader was selling long-sleeved blouses. Most of them cost RM30 each after bargaining. One can bargain over the price of jeans as well. A pair for adults priced at RM120 was eventually sold for RM70. Besides these goods, table-top box-like gas ovens were also on sale.
"Medium-sized ovens that can accommodate four trays cost RM200. It's RM220 for one that can accommodate eight trays. You can bargain, come and see," said a well-built trader, probably in his 30s.
Turtle eggs were also on sale, though selling them is forbidden.
Several visitors were initially curious but after asking about the price and taking a closer look at the eggs in polystyrene bags, they had second thoughts.
"They are not fresh. Moreover, they are high in cholesterol. Maybe that is why they are cheap. The trader said he would sell 10 eggs for RM10," noted Salimah Hashem who was there with her child.
Another good feature of Serikin is the traders do not get annoyed if you don't buy something after looking at it and haggling over its price.
The traders seem more concerned and determined to woo customers and ensure that they make return visits. — Bernama
Check out this 4D3N Shopping Tour in Serikin
Day 1:Tourist guide will pick you up at the Kuching International Airport and will take you to enjoy your dinner before sending you to your hotel for check-in. (includes dinner)
Day 2:After breakfast, you will proceed to Sarawak Cultural Village, which is also known as a "living museum" where there are seven types of housing of the main races in Sarawak such as Iban, Melanau, Chinese, Malay, Bidayuh, Orang Ulu and Indian. Then the tourists will be entertained by the different races on their cultural performance for 45min. After lunch, the next destination is the Semenggoh Orang Utan Rehabilitation center to see the orang utans which are living freely in the center and you will be going back to the forest Care Center to watch the Orang utan being fed by the officials there.
Then you will be taken Sarawak pottery factory tour to see for yourself on how the pots are made there. Then, the tour guide will take you to dinner before proceeding back to the hotel to relax. (breakfast, lunch & dinner)
Day 3:At 0900 hours in the morning, you will be heading to SERIKIN. Travel along to Serikin will take 1 Hour and 30 Minutes. At Serikin you can see various kinds of handicrafts, souvenirs made by the local residents there and are sold at a reasonable price. After that, you will be taken for lunch before continuing your visit to the Pasar Tamu Satok. The picture below is the Eggplant Dayak Sarawak is only found in Sarawak. It is very popular and often used to cook Asam fish curry and added chilli and tomato and lemongrass. Taste the fruit is tangy and delicious.
Then, you will visit the Malay Village, follow by the Kek Lapis factory tour to see how Kek Lapis Sarawak are made . Before returning to your hotel accommodation, the tour guide will take you to a nice restaurant nearby to enjoy your dinner.(breakfast, lunch & dinner)
Day 4:At 0900 hours in the morning after you have check-out from the hotel, you will stroll around the city of Kuching. Among the places to be visited are as follows:
Chinese Temple,
Astana,
Sarawak Administrative Building,
City Tower,
Sarawak Museum,
Museum Kuching
Kuching City South Council Building,
Kuching North City Hall Building,
Kuching Monument,
Kuching Waterfront,
Main Bazaar,
Old Mosque and others.
Then the tour guide will take you to the nearest cafe to enjoy your lunch before sending you off to the Kuching International Airport to take your flight home. We recommend Supreme Hotel, and the total package is RM630 per pax.If you want a better hotel, we can recommend you Four Points Hotel by Sheraton (4 star) or Batik Boutique hotel are among my favourites.
Compare and Guaranteed Lowest Kuching Hotel Rates here
email us for more info: bestkuchinghotels@gmail.com
YAB Saifuddin Nasution from Kelantan gave a speech wherein he equated the ruling party members that be to expert football players. Very good football acumen. He must be staunch supporter of Kelantan and Manchester United. He should be a football commentator. check it out!
Now, do you agree that he is a VERY GOOD Football Commentator?
Sarawak is finally going to have its long awaited 10th election this 16th April 2011. Lim Guan Eng, the chief minister of Penang had recently visited Sarawak on a tour to visit the constituents and delivered a somewhat witty, sharp and encouraging speech. Check out the video and have a laugh at his sense of humour in his speech.
For part 2 and continuation of his speech, Please Click here
Sarawak Elections
Hey! Did I not say so in my last article dated 27 March 2011 that Kuching Hotels around town will be fully booked. ( http://bestkuchinghotels.com/general/sarawak-election-2011-cuti-cuti-kuching.html The politicians need to book the banquet hall to give speeches why they are the best man for the job! Citizens votes at this time are as precious as gold. Seminar rooms and meeting rooms need to be booked to strategise how best to reach the voters in rural and urban area.
Today's Sinchew-i  ( http://www.mysinchew.com/node/55465)  interviewed a few hoteliers and was informed that the FEEL GOOD MOOD will be after nomination of candidate names on April 6th according to Somerset Hotel sales staff.  Most hotels, like Harbour View ( 3 star) and Pullman Hotel are enjoying good occupancy and  usage of their banquet halls and meeting rooms. Now with AirAsia and Firefly airline flying several times daily, this is good news for the hoteliers. Of course, there are many more new hotels sprouting out. So there is a pie for everyone to share.
If you want the best deal during this peak time, check the lowest rate first before you book.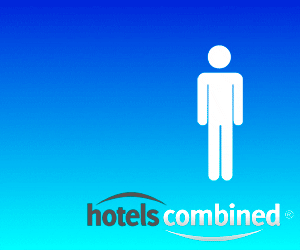 The election commission has also stated that for the Sarawak elections now independent candidate is allowed to use any of the 16 approved symbols like elephant, prawn, car, glass, aeroplane and tree. I find this interesting that candidates are allowed to use such symbol. Why not a symbol that is more meaningful for the Sarawak elections? Like signages of peace, or freedom be used instead. So DAP has chosen to use the symbol below. Cute Hornbill but dont you think the Head is too big for the body? Will it still be able to fly and sweep a winning spell on all the constituents?
Well! I shall wait for the sarawak elections before I comment but I wish them luck in their quest for change. Meanwhile, if you are coming to Kuching in the next 2 weeks, do book your Kuching hotel early. Whether you are here for cuti-cuti or to lend a helping hand, we Sarawakians welcome you with open arms.
Find the LOWEST RATES in any Kuching Hotels Now