Pine Garden Hotel is among the newest hotel that opened up in Kuching recently. You cannot miss it because of its unique, bright colour in the heart of Kuching as you breeze through the flyover from airport to the city. The hotel is a 3-star boutique concept hotel.
The hotel is located at Lorong Seladah 1H, Taman Phoning, Kuching, which is within 3 km or 10 minutes drive from Kuching International Airport and Kuching Sentral. It is located just next to CityONE Megamall. In case of any emergency, Borneo Medical Centre is just 2km away from the hotel, or less than a 5 minutes' drive away.
There are a total of 104 rooms in the hotel and are furnished with wooden or parquet flooring. The rooms are sufficiently bright, spacious, clean and comfortable. It is well equipped with basic amenities to meet every traveller's needs, which includes a high speed Internet access, a writing desk and a tea and coffee making facility.
Here are some of the hotel facilities provided by Pine Garden Hotel:
Free Wireless Internet
Parking Space in hotel area / handicapped parking space
Coffee / Tea making facilities
Free mineral water
Bathroom amenities
Satellite TV
In-Room Safe Box
Minibar Fridge
Air conditioning
Luggage storage area
24-hour reception
Hairdryer (on request)
Prayer Mat / Sejadah (on request)
Iron & Ironing Board (on request)
Hotel Shuttle Service (chargeable)
The free Wi-Fi is accessible in all public areas as well and the shuttle services are available daily upon your request for a fee.
Here are the types of room that the hotel offers:
Deluxe King or Queen Room
The room is designed slightly larger than the usual deluxe room with the goal to satisfy your need of comfort. Go ahead and read a book, or if you are a business traveler, get some work done at the writing desk as they provide you with an ergonomic chair and free high speed internet access.
Deluxe Triple Room with 3 Super Single Bed
Deluxe triple room comes with three super single beds.
Double Deluxe Room with 1 Queen Bed + 1 Single Bed
Double deluxe room is furnished with one Queen bed and one super single bed. This room is undeniably perfect for families with children!
Superior Twin Room
Twin room comes with two super single beds and are nicely arranged in the room. The room is a bit smaller than the others.
Other than that, you can take your time in the spacious bathroom, complete with a rainforest shower head to give you full body shower experience. After your shower, sink into the comfort of the bed, which are the King and Queen sized beds while you enjoy your favourite TV show on the wall-mounted 32-inch flat screen LCD TV.
Due to the strategic location of Pine Garden Hotel, it is easy for you to move around. For example if you are to attend an appointment to go see the doctor at Borneo Medical Centre, it would only take about 10 minutes' drive from the hotel. If you need to register at Swinburne University, this is a good hotel for you.
Besides that, you could also go for shopping trip as there are about 3 different shopping malls near to where the hotel is located, which are The Spring Shopping Mall, Vivacity Megamall and CityONE Megamall. Even MYDIN Supermarket is located inside CityONE Megamall! Then, you could maybe have a meal at Premier 101, where there are over 80 hawker stalls to choose from, which might just fit your taste bud. The stalls are usually open in the evenings.
For more information, visit their website at Pine Garden Hotel Kuching or contact them at 082-532789 for quick response.
The Lime Tree Hotel in Jalan Abell Kuching right within the centre is a boutique hotel with a lime-themed motif. The Lime Tree Hotel's name came from the owner's deep passion for limes. This passion is noticeable throughout the hotel's decoration style from the moment you enter the lobby.
The Lime Tree Hotel's location at the city centre just minutes away from the financial district, the scenic Kuching Waterfront and the beautiful Sarawak River makes this hotel a good accommodation choice for travellers wanting to explore the city centre.
The Lime Tree Hotel has a selection of 42 rooms and 8 suites. These rooms include the superior room, deluxe room, executive deluxe, executive suite, family suite and the limetree suite. One minor quibble that you might have about the superior room is due to its lack of windows.
The facilities in the rooms consist of LCD satellite channel televisions, IDD telephones, workstation, complimentary wireless and built-in universal sockets. If you want to iron some clothes, iron and ironing board, you'll have to request for them from the lobby. The bathrooms include showers, hair-dryers and toiletries. The safety deposit boxes are located in the lobby area for you to keep your valuables. Personal safety deposit boxes are only provided in the executive deluxe rooms and suites.
One notable feature of Lime Tree Hotel is that it is a smoke-free building. This makes it as being one of the few hotels in Kuching to have this policy. Smoking is only permitted in designated areas. For those who are driving, there is a secure parking area in the basement.
Due to its relatively small size, Lime Tree Hotel does not have a swimming pool. If you are looking forward to have a nice swim during your stay here, you're out of luck. However, the friendly service that you find from the staff more than make up for this.
Lime Tree Hotel has its own in-house café called Café Sublime. This dining place offers local and western cuisine such as Sarawak Laksa, its own signature dish that includes Lime Tree Fried Rice and the Sublime Burger. The food as a whole are decent enough but it is nothing outstanding. Drinks served in this café ranges from premium coffee, fresh juices and of course lime-based beverages.
The Lime Tree Hotel rooftop lounge, Limelight Lounge gives out a good view of Mount Santubong and the Sarawak River. This lounge has both an indoor and outdoor area for you to sit and enjoy a wide variety of drinks offered here. The bar is stocked with the usual selection of beer, spirits, cocktails and mocktails. While there is nothing much that makes this lounge stands out from other hotel lounges, it is good enough a place for you to sit back, relax and just admire the rooftop view. The Limelight Lounge also doubles as a meeting area for training sessions, receptions, special events and private parties with its air-conditioned 1000 square feet room.
The Lime Tree Hotel gift shop at the lobby offers a number of products that guests can purchase as a memento of their stay in this place. The goods on sale here range from traditional handicrafts, t-shirts to lime-based toiletries.
Overall, Lime Tree Hotel Kuching with its unique lime-themed concept is worth a try for those who are looking for a reasonably priced hotel with standard facilities. This hotel is value for money considering that it is not the swankiest hotel in town but is right in centre of town.
Sarawak Elections
Hey! Did I not say so in my last article dated 27 March 2011 that Kuching Hotels around town will be fully booked. ( http://bestkuchinghotels.com/general/sarawak-election-2011-cuti-cuti-kuching.html The politicians need to book the banquet hall to give speeches why they are the best man for the job! Citizens votes at this time are as precious as gold. Seminar rooms and meeting rooms need to be booked to strategise how best to reach the voters in rural and urban area.
Today's Sinchew-i  ( http://www.mysinchew.com/node/55465)  interviewed a few hoteliers and was informed that the FEEL GOOD MOOD will be after nomination of candidate names on April 6th according to Somerset Hotel sales staff.  Most hotels, like Harbour View ( 3 star) and Pullman Hotel are enjoying good occupancy and  usage of their banquet halls and meeting rooms. Now with AirAsia and Firefly airline flying several times daily, this is good news for the hoteliers. Of course, there are many more new hotels sprouting out. So there is a pie for everyone to share.
If you want the best deal during this peak time, check the lowest rate first before you book.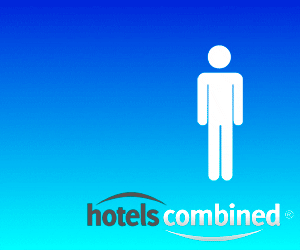 The election commission has also stated that for the Sarawak elections now independent candidate is allowed to use any of the 16 approved symbols like elephant, prawn, car, glass, aeroplane and tree. I find this interesting that candidates are allowed to use such symbol. Why not a symbol that is more meaningful for the Sarawak elections? Like signages of peace, or freedom be used instead. So DAP has chosen to use the symbol below. Cute Hornbill but dont you think the Head is too big for the body? Will it still be able to fly and sweep a winning spell on all the constituents?
Well! I shall wait for the sarawak elections before I comment but I wish them luck in their quest for change. Meanwhile, if you are coming to Kuching in the next 2 weeks, do book your Kuching hotel early. Whether you are here for cuti-cuti or to lend a helping hand, we Sarawakians welcome you with open arms.
Find the LOWEST RATES in any Kuching Hotels Now

What does Denver think of all this? >>
cozy purple bedroom
Batik Boutique Hotel is the latest kid around the block. She is from a different "genre" however in all aspects from checking in right up to room decoration.
Upon arrival at the hotel, do not bother to look for the hotel reception counter because there is not any available. Instead, you will be greeted by a coffee bar, have a coffee and relax at the sofa. The front desk will come greet you and at same time will serve you a cup of tea and a slice of cake. Dont you FEEL VERY WELCOME already? The officer will process your checking in. Then you will proceed to your room thereafter.
What I like about this hotel is the owner's generosity. Request for an extra bed is "FOR NOW" FREE of charge, and this includes breakfasts too. This is their current promotion for the meantime.
They have also built a jacuzzi right at the backyard of the hotel. Go and have a dip and have the sun set over you.
For a nice dinner, you may consider checking out their inhouse Japanese Restaurant. Being a lover of Unagi, I give thumbs up for their Unagi. There are other dishes like sushi, tempura and many others. I was informed that a group of Japanese expatriates frequent the restaurant so the food must have passed their taste. The food is not too pricey either.
jacuzzi in courtyard
The hotel only has 15 rooms and because rooms are limited, the staff there is able to give you personal attention of your needs. When you come to Kuching, go check out the hotel. It is quite economical for you too if you have a third person coming in terms of the costs since an extra bed is FREE of Charge. The rate per room per night is only rm250 nett with 2 breakfasts or 3 breakfasts if there is a third person be it adult or child.
HURRY! BOOK THROUGH US FOR THIS SPECIAL OFFER!
Go here to make your booking: bestkuchinghotels@gmail.com
All we need is your check in/check out dates, and no of pax staying & of course type of room required.